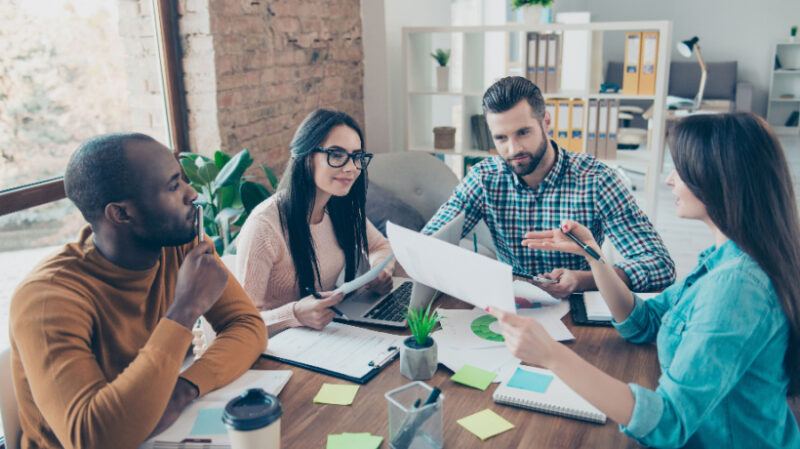 Exploring A Step-By-Step Instructional Design Process
The Instructional Design domain has developed quite a lot during the past years, and many people decided to transition from education to Instructional Design. There are some similarities between the roles but not so many, and that's why before transitioning, it is important to:
Read some recommended books (examples of some of the more important ones: Design How People Learn, Map It, The Accidental Instructional Design, etc.)
Install tools as a free trial to create some small eLearning courses and video edits to practice at least the basics from Articulate Storyline, Rise 360, Adobe Captivate, Adobe Premiere Pro, Camtasia, Filmora, and Canva.
Understand the main ID methodologies: ADDIES, SAM, Gagne's Nine Events of Instructions, and Bloom's Taxonomy.
Take an ID certificate exam or a master's degree (if the time allows it).
That being said, if you took the decision to transition to an ID role, or you started the ID role even if you didn't start from another domain, it is important to be aware of the standard process of Instructional Design in order to always do the right thing. Maybe sometimes the Instructional Design process may be difficult to put into practice due to business constraints, time, and SME availability but, if it is possible, you will have a clear path, for sure.
A Detailed Overview Of The Instructional Design Process
Let's start!
1. Meet With Subject Matter Experts
Start with a kick-off meeting with the SMEs to understand the course needs. Make sure to also have your questions prepared. These questions will help you make sure you cover all your topic's needs and resources for your course.
2. Resources
Request all the resources necessary for your course from the kick-off meeting or within a follow-up email sent to your SMEs.
3. Create Outline
Review the resources and create the outline based on the course requirements (don't forget to make adjustments and proposal ideas for your course content). I am proposing the following topics, titles, and subtitles for the outline:
Course name
The purpose of the document
Estimated course time
Resources
The content part should include: the course name, module/s names, section/s names, resources, and comments.
4. Review
Have your first review call, or send the first review email to your SME, based on a "Content Review Guide" which should include:
Accuracy
Content accuracy/structure, grammar/style, objectives, and typos.
Design
Practice/assessments, fonts, broken links, WWL accessibility, and compliance.
Media and templates
Visual elements, navigation, screenshots, images, authoring tool templates, and other templates.
5. Implement Feedback
Implement the feedback received in your outline from your SMEs and make sure you are clear on what needs to be changed and added in order to start with a clear overview of what needs to be in the course.
6. Design Course Content Document
Once the outline content is agreed upon and approved, you can start collaborating with the technical writers on the first course content document design. This document allows you to have the course written in order to use it as a resource for your eLearning course.
7. Collaboration Between SMEs And Technical Writers
Make sure your SMEs are also working with the technical writers to review the course design document—to have a final version of the course story before starting the part with the authoring tool.
8. Author Course Content
If the course design document is finally approved, now it's time to work on the course design with the authoring tool. Here there are some important things to be taken into consideration:
Use colors based on your branding.
Avoid too much text.
Combine text and visuals.
Use videos in your presentation.
Use animations for your slides.
Create a story from your presentation.
9. Target Audience
During the course design process, always start with your audience in mind, and use the welcoming part to include the introduction, course objectives, estimated time, and feedback. Add the course sections/modules, the activities within the modules, and the final assessment. At the end make sure to incorporate the closing/summary part with the congratulations part, key takeaways, and what's next.
10. Feedback
Don't forget to send your course for feedback to your SMEs and your peers as well. Usually, the SMEs will review the content accuracy and your peers (other Instructional Designers) will review the design, media, and templates.
11. Publish
Once you have the final feedback, and you've implemented it, you can now send it to be published into the LMS. Or depending on the case, you can publish it yourself into the LMS.
Quick remark!
There may be tools where you can create the course directly into the LMS. This means that after the final approval is done, you just need to set your course as open for your audience.
Summary
For me, it has been always important to have a standardized process of doing my job because it makes my activities easier, more structured, and with a better visibility of my objectives and what I need to do. I hope this article can help you as well, with this proposed structure and a big picture of how an Instructional Designer should ideally work.