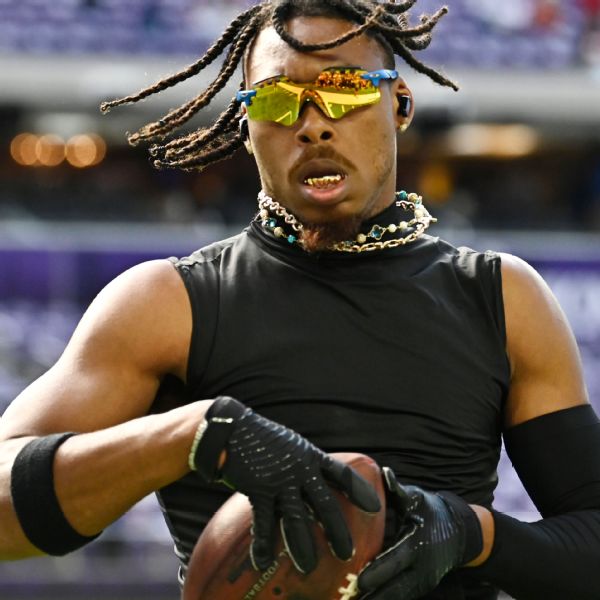 Minnesota Vikings wide receiver Justin Jefferson will miss Sunday night's game vs. the Denver Broncos with a right hamstring injury, the team announced Saturday.
Jefferson's next chance to play will come Nov. 27 vs. the Chicago Bears, but the Vikings have a bye week after that Monday night game. He could opt for additional recovery time and plan for a post-bye return.
The Vikings announced that guard Chris Reed will also miss the Sunday night game with a foot injury.
Earlier this month, Jefferson told reporters he won't play in a game until his hamstring is fully healed. He has not yet had a full practice with his teammates.
"The hamstring is a difficult injury just because it lingers and it comes back from time to time if you don't put the right treatment into it," Jefferson said in his first public comments since suffering the injury Oct. 8.
The guys and the rest of the coaching staff in this building know my worth on the field and they want me at 100 percent, as I do as well. I don't want to go out there at 80 or 90 percent and have the chance of hurting it again. It's just day-to-day, and when that time comes, I'll definitely be ready to step out there."
Jefferson is playing under his rookie contract after he and the Vikings failed to agree this summer on an extension.
But, he said Nov. 9 that "I'm always going to want to play football, whether we didn't win a game or if we had won every single game this season."
Minnesota has won five in a row and is second place in the NFC North, two games behind the Detroit Lions.