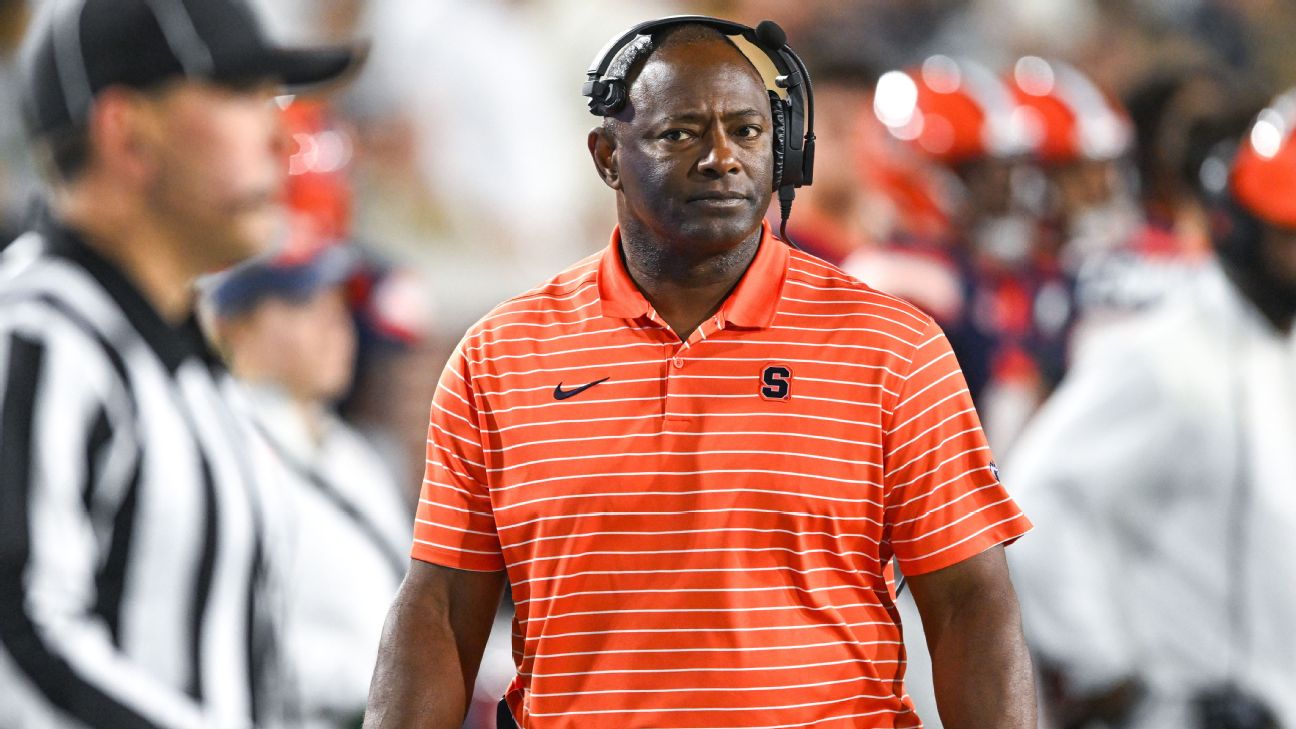 Syracuse fired coach Dino Babers on Sunday, sources told ESPN, ending his tenure at the university with a 41-55 record over the last eight seasons.
Babers' current team has lost six of its past seven games, the second consecutive year that featured a precipitous slide to end the season. Last year, Syracuse lost six of seven games to conclude the season. His ACC record is 20-45.
With just one bowl appearance in the last five years, Syracuse has been battling apathy surrounding the program. That decline has come after Babers' hallmark 10-3 season in 2018, which included a near-upset of No. 3 Clemson and a bowl win over West Virginia.
Babers recent struggles have highlighted what a difficult job Syracuse is, especially in the era of the transfer portal. Syracuse has lost several high-profile players in recent seasons to SEC and Big Ten schools, some of them leaving even though they'd play significantly less.
In his eight years, Babers had just two winning seasons. Syracuse plays Wake Forest at home on Saturday, a game that would clinch bowl eligibility.
Babers, 62, came to Syracuse from Bowling Green (after the 2015 season), where he went 10-3 and won the MAC title. He brought a wide-open, tempo-based offense that found sporadic success before eventually evolving offensively.
In 10 full seasons as a head coach, Babers is 59-64.