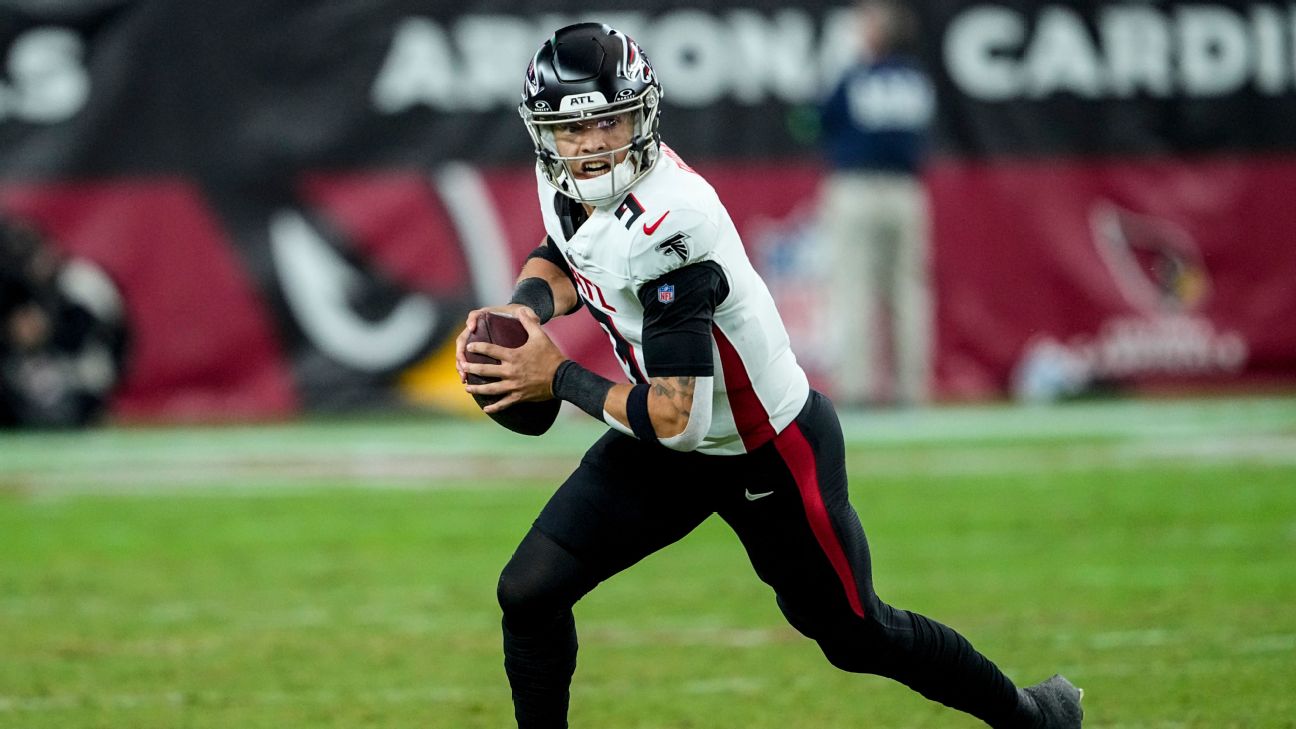 The Atlanta Falcons are planning to go back to Desmond Ridder as their starting quarterback when they come off their bye in Week 12 against the New Orleans Saints, a source confirmed to ESPN on Sunday.
Ridder sat for the past two games in favor of Taylor Heinicke, but the Falcons used the bye week to reassess their quarterback situation.
It marks the latest — and perhaps final — move in what had been a constant question about Atlanta's quarterback situation over the past month since Ridder, who started the Falcons' first eight games this season, threw three interceptions against Washington and then lost three red zone fumbles the following week against Tampa Bay.
The turnovers were part of the reason the Falcons made the switch from Ridder to Heinicke — a move coach Arthur Smith never committed to for the long term. In making the initial move leading into Week 9 against Minnesota, Smith reiterated multiple times it was a switch for one week that would be reevaluated.
Smith stated on multiple occasions that there were "a lot of variables" that factored into his decision to play Heinicke over Ridder.
Although he was benched, Ridder insisted he believed he would get another opportunity at some point — he just didn't know when — and he insisted his preparation wouldn't change even if he wasn't taking Sunday snaps.
Ridder still helped lead a self-called daily offensive meeting and still had apparent ownership on what the offense was attempting to do.
In his eight starts this season, Ridder completed 65.4% of his passes for 1,701 yards, six touchdowns and six interceptions. The 2022 third-round draft selection has started 12 games for Atlanta with a 64.8% completion percentage, eight touchdowns and six interceptions.
Ridder will take over a Falcons team at 4-6, one game behind the Saints in the NFC South. NFL Network first reported the Falcons' move back to Ridder on Sunday.