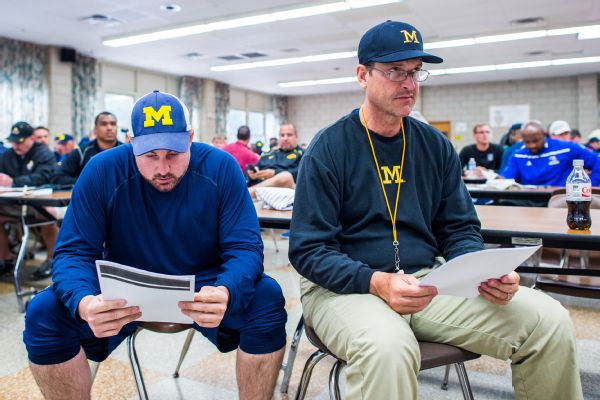 Michigan announced Friday that linebackers coach Chris Partridge has been relieved of his duties effective immediately.
Rick Minter will serve as the team's linebackers coach when the Wolverines play Maryland on Saturday. Partridge had been Michigan's director of player personnel in 2015, then served as the special teams coach, safeties coach and eventually linebackers coach from 2016-19.
Partridge then spent three seasons as co-defensive coordinator at Ole Miss before returning to Michigan in February 2023.
The announcement that Partridge was fired comes a day after Michigan announced it was dropping its legal case against the Big Ten and that coach Jim Harbaugh would serve his three-game suspension levied by the conference.
Harbaugh was suspended by the Big Ten for violating the conference's sportsmanship policy with the allegations that former staffer Connor Stalions had scouted teams in-person and recorded play signals to later steal the signs from opposing teams. Michigan did not specify in its statement if Partridge was connected to the allegations and has not issued a statement for the reason it halted its legal battle with the conference.