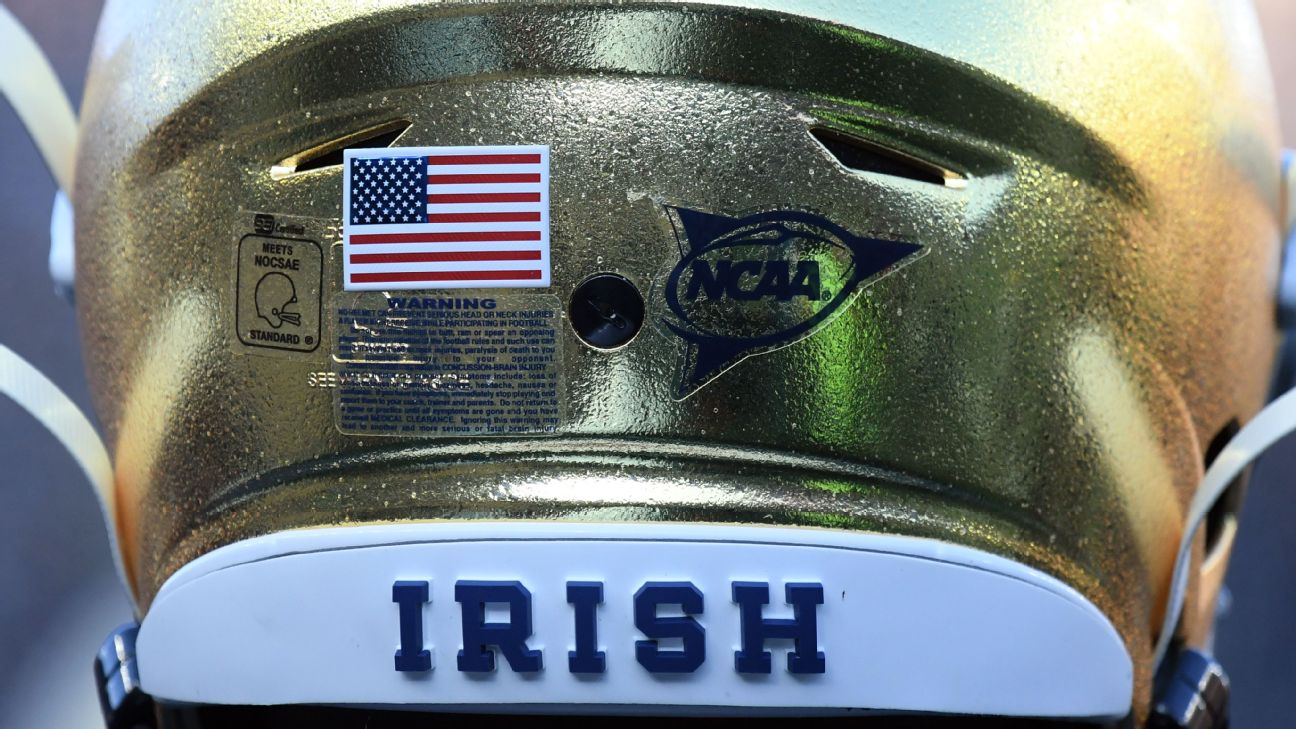 Notre Dame coach Marcus Freeman addressed one of his priorities by strengthening his future quarterback room with a commitment Monday from Deuce Knight, the No. 2 dual-threat QB in the Class of 2025.
The 6-foot-5, 200-pound prospect out of George County High School in Lucedale, Mississippi, chose Notre Dame over offers from Auburn, Ole Miss, Tennessee, Alabama and a handful of other top programs.
Knight is the No. 90 prospect overall in the ESPN Junior 300. He'll be joined by running back Justin Thurman (No. 260) and unranked defensive tackle Davion Dixon for the 2025 cycle.
The commitment was an important one for Freeman and his staff. The Irish have ESPN 300 quarterback C.J. Carr (No. 35) committed for the 2024 class.
Freeman also signed ESPN 300 quarterback Kenny Minchey in 2023 and had Steven Angeli in 2022. Going into this season, however, Freeman and his staff took in Wake Forest transfer Sam Hartman, who has been outstanding for the Irish through four games.
Hartman is only with Notre Dame for this season, however, and the offensive coaches will need to sort out who is the best quarterback to lead the team in 2024 and beyond. With Tyler Buchner and Drew Pyne both transferring out this offseason, Freeman is building depth for the future, and Knight could end up being a part of that plan.