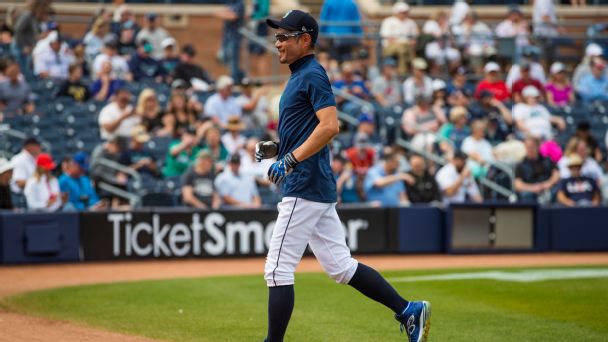 Imagine you're a high school player and the opposing pitcher is Ichiro Suzuki.
That's what happened to a high school girls' team today. The 50-year-old Seattle Mariners legend pitched a complete game shutout on 116 pitches, reaching a high of 86 mph, according to Talkin' Baseball.
50-year-old Ichiro Suzuki pitched a complete-game shutout on 116 pitches against a high school girls team today. He had nine strikeouts, topping out at 86 MPH

He went 2-for-5 at the plate with a double pic.twitter.com/p1Mu1PiOWN

— Talkin' Baseball (@TalkinBaseball_) November 21, 2023
Ichiro also went 2-for-5 with a double at the plate.
Though Ichiro was best known for his incredible ability to hit for average and his shutdown defense, he's been displaying his pitching prowess as well, recently holding open pitching practice in Japan. It looks like Ichiro isn't leaving the game of baseball behind for good anytime soon.