Walmart+ offers members access to exclusive deals, discounts and free delivery.
Plans start at $12.95 a month, with discounts available. Learn more about the membership program and the types of savings it promises.
What is Walmart+?
Walmart+ is a membership plan that offers the following perks:
Early access to sales and deals.

Free delivery on groceries ($35 minimum) or a $6.99 delivery fee on orders under the minimum.

Free next-day and two-day delivery from Walmart.com (some exclusions).

Discounts of up to 10 cents per gallon on gas at more than 14,000 stations, including Mobil, Exxon, Walmart and Murphy; member prices at Sam's Club fuel centers. (5 cents per gallon savings in Alabama and Oklahoma).

Mobile scan-and-go, which allows you to scan and pay for purchases made in-store from your phone using the Walmart app.

Limited-time offers from affiliates.
As a bonus, Walmart+ members get a free subscription to the Paramount+ Essential plan, the ad-supported version of the Paramount+ streaming app that includes TV shows, movies and original content.
How much does a Walmart+ membership cost?
Walmart+ offers a straightforward pricing model, charging $12.95 per month or $98 for an annual subscription, a savings of 37%. Taxes may apply. Monthly users can switch to the annual billing model at any time; however, Walmart+ doesn't offer refunds for customers who pay for an entire year but cancel early.
Walmart periodically offers discounts to new customers, and the plan is available with a 30-day free trial.
Students who are 18 or older and enrolled in an eligible higher education institution can get a discounted price of $6.47 per month or $49 per year. Eligibility must be verified each year. Existing members can switch to the student pricing by visiting www.walmart.com/plus/student.
Customers who are on qualified government assistance programs such as SNAP, WIC, Medicaid and other programs may be eligible for 50% off membership costs through Walmart+ Assist.
Does a Walmart+ subscription cost less than Amazon Prime?
Naturally, frugal shoppers may wonder how Walmart+ compares with an Amazon Prime membership. Amazon Prime costs $14.99 a month (or $139 a year), making Walmart+ the cheaper option.
If you're deciding between Amazon Prime and Walmart+, consider your shopping patterns and assess which has more of the items you commonly purchase. Also, watch for how many things don't qualify for free shipping on either platform — for example, products from third-party sellers on the Walmart site don't qualify.
You could also compare Walmart+ with Target Circle, if you shop at both retailers. Target Circle is free, but offers fewer benefits because it's predominantly a coupon program. Or, you might decide to use both so you can access savings and special deals at the two chains.
Before you build a budget
NerdWallet breaks down your spending and shows you ways to save.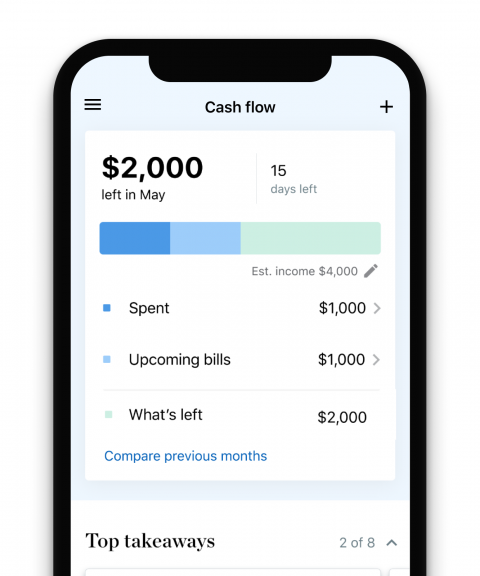 How Walmart+ can fit into your budget
Some people find success with the 50/30/20 rule of budgeting. Under this method, 50% of your monthly expenses should go to your needs, 30% can go to discretionary expenses and 20% should go to savings.
One major advantage of Walmart+ is that it can provide savings on essentials like groceries and household items, which fall under the 50% in 50/30/20. The free delivery of grocery orders is also attractive. You might also save more by pairing Walmart+ and using a credit card that offers rewards on Walmart purchases.
Take care not to allow convenience to prompt overspending on online items. And weigh whether the free shipping or ease of online shopping might lead you to spend too much on nonessentials, which fall into the 30% category.