A Deep Dive Into Emerging Technology And Learning Trends
Adopting the latest and greatest technologies gives your organization the power to address emerging challenges and prepare your team for the future of work. But which trends and tech tools should you have on your radar? This guide highlights the need for technology-driven L&D in the age of learning distribution and takes a closer look at what the future holds for training and performance software.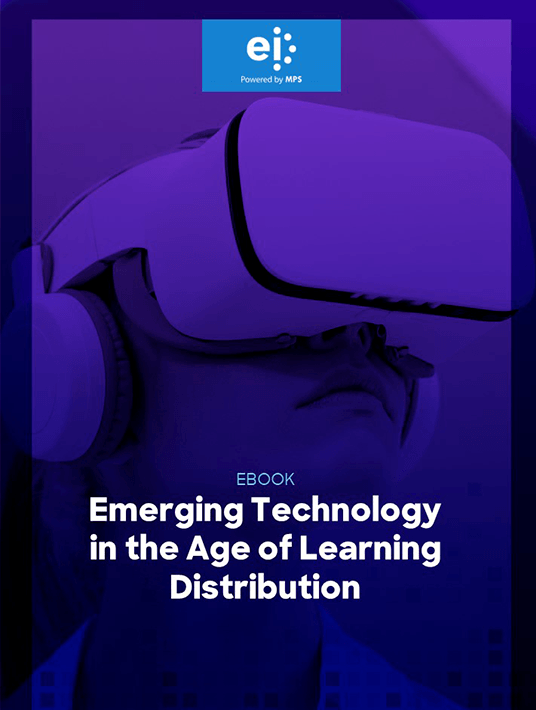 eBook Release
Emerging Technology In The Age Of Learning Distribution
Discover how to measure and improve training while reaping the benefits of hands-on, experiential learning.
Welcome To The Age Of Learning Distribution
Decades ago, CD-ROMs were all the rage, largely replacing VHS and cassette tapes in the distance learning industry. We've come a long way since then. In fact, technology is evolving so rapidly that it's difficult to keep pace. The dawn of the age of learning distribution has brought with it rapid training delivery and unparalleled just-in-time support. Employees are able to access resources that provide hands-on experience from anywhere in the world to broaden their skillsets and bridge gaps. However, not all technologies and trends are created equal. You must identify which methodologies and platforms are just right for your online training strategy to maximize ROI and achieve the desired outcomes.
About This Guide
How do you make a strong business case for new tech adoption? What role do AI, immersive learning, and the metaverse play in today's L&D strategies? Here's a quick overview of what you'll find in this eBook:
L&D Technology Trends To Future-Proof Your Learning
A Comprehensive Guide To Adopting Technology-Driven Immersive Learning In The Workplace
Why Should Organizations Build And Invest In An Effective Learning Technology Stack
Artificial Intelligence In Learning And Performance
From ROI To The Metaverse: The Future Of Learning And Performance Technology
Get Your Copy
Download Emerging Technology In The Age Of Learning Distribution today to explore the latest trends in L&D technology.