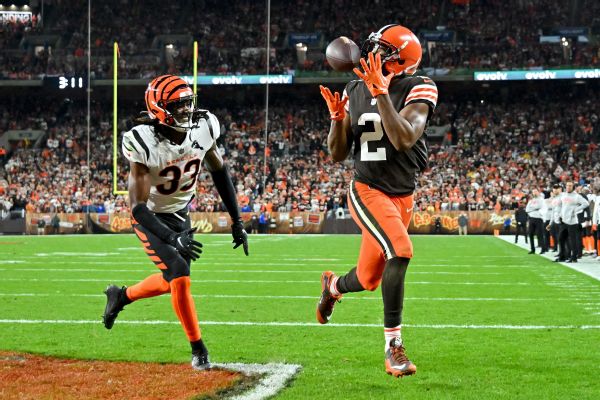 BEREA, Ohio — Cleveland Browns wide receiver Amari Cooper "aggravated" his groin in Saturday's practice and is now listed as questionable for "Monday Night Football" against the Pittsburgh Steelers.
Browns coach Kevin Stefanski said the injury happened late in Saturday's workout and that Cooper had to go inside with the training staff before practiced ended.
"We'll see how he does over the next 48 hours," Stefanski said.
Cooper underwent core muscle surgery during the offseason after playing through a hip injury through the second half of last season. He still led the Browns with 78 receptions for 1,160 yards and nine touchdowns while playing in every game.
Last weekend, Cooper caught three passes for 37 yards in Cleveland's 24-3 Week 1 win over the Cincinnati Bengals.
"If we have to adjust," Stefanski said, "we'll adjust."