This content contains affiliate links. When you buy through these links, we may earn an affiliate commission.
As a lifelong lover of fiction, I often elect to read novels because of their ability to transport me and shift how I perceive the world around me. In fact, because I enjoy characters so much, I sometimes really struggle to read nonfiction. But the truth is that nonfiction can have a profound impact on how readers understand themselves and this world.
One of my favorite things about nonfiction is the way it can bring together raw information and storytelling. For instance, a book might weave together neuroscience and memoir to deliver a thoughtful investigation of its subject that simultaneously informs and enthralls.
Contemporary nonfiction often includes at least some elements of personal writing. As I mentioned, I tend to enjoy character development in fiction, so this trend in nonfiction is a welcome one because I get to follow the author's journey as they learn more about the subject — and I can learn along with them.
Generally speaking, there are two kinds of books on this list: those about the world itself and those about ways of being in the world. More specifically, some of the books on this list will offer you ways of thinking differently about the physical world around you: nature, city streets, and even the human body. Others will provide new ways of understanding what it means to move through the world: social expectations, gendered or racialized norms, productivity, and more.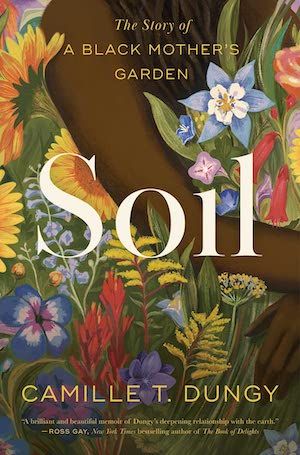 Soil: The Story of a Black Mother's Garden by Camille T. Dungy
Dungy suggests that "everyone with a vested interest in the direction the people on this planet take in relationship to others … take some time to plant life in the soil." It's hard to classify Soil: it's partly grounded in Dungy's own experiences, so has elements of memoir. It also has plenty of markers that would push it into the "nature writing" category. Regardless of how you classify it, it's a unique read that uses Dungy's process of creating a diverse and unruly prairie garden as a springboard into an intellectual exploration of diversity in the U.S. (and beyond).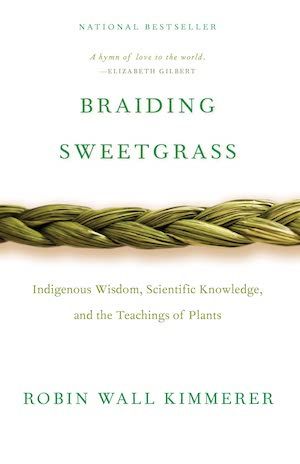 Braiding Sweetgrass: Indigenous Wisdom, Scientific Knowledge, and the Teachings of Plants by Robin Wall Kimmerer
At this point, I think Kimmerer's book has gained the status of a classic. As an Indigenous woman and a trained botanist, Kimmerer's writing brings together two epistemologies in an accessible and personal manner. Because she delivers complex ideas alongside anecdotes from her own life and work, the book is incredibly engaging. It has an intimate feel, like you're sitting down to talk with Kimmerer about various plants and animals over a cup of tea. Suffice it to say, reading this book will shift how you think about the natural world, its abundance and endangerment, and the role of human beings within it.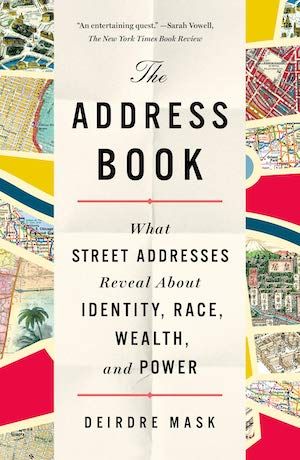 The Address Book: What Street Addresses Reveal About Identity, Race, Wealth, and Power by Deirdre Mask
Street names and building numbers are, for millions of people, one of the most mundane aspects of daily life. But Deirdre Mask does a deep dive into the history and implications of addresses around the world, writing, "We think of street addresses as purely fictional and administrative tools, but they tell a grander narrative of how power has shifted and stretched over the centuries." The Address Book looks at everything from how street naming and numbering happens to their relationship to political, racial, and class dynamics. It's a fascinating and unexpected read.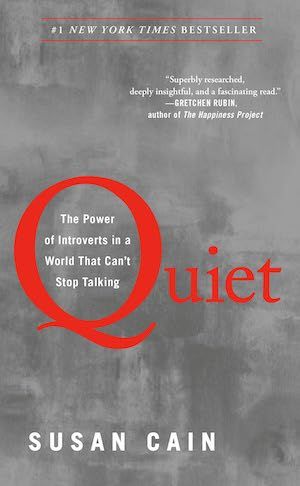 Quiet: The Power of Introverts in a World That Can't Stop Talking by Susan Cain
Cain's book is the oldest one on this list, but it's also one of those books that sticks with you. It's a fascinating perspective into the ways our world is designed for extroverts and what that means for people who are, well, not extroverts. It's written for everyone, so whether you identify as an introvert or an extrovert, there's a lot to take away from this one. It'll have you rethinking everything from your personal relationships to the structure of your workplace.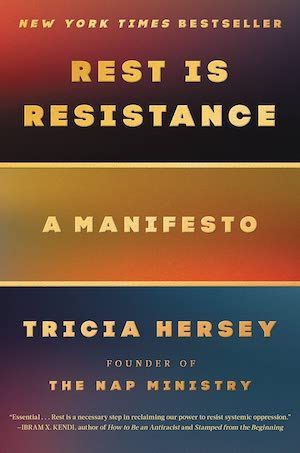 Rest is Resistance by Tricia Hersey
Hersey's foundational perspective in Rest is Resistance is that grind culture, having its roots in histories of enslavement and colonization, is borne of white supremacy and capitalism — a perspective that, unfortunately, makes terrifying and undeniable sense. With that in mind, she advocates for rest as a subversive act that resists and undermines the extractive nature of grind culture. As the founder of the Nap Ministry, Hersey is dedicated to using rest to step outside of the fog of sleep deprivation. This book takes readers through Hersey's theories of rest as resistance, including ideas about how rest can offer up space to dream and imagine outside of the confines of grind culture.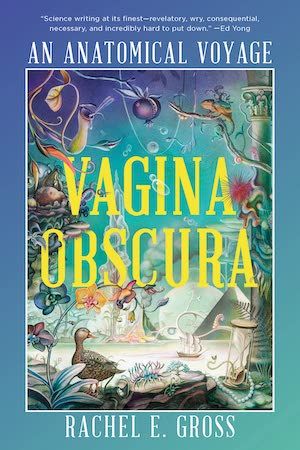 Vagina Obscura: An Anatomical Voyage by Rachel E. Gross
Journalist Rachel Gross's book is every bit as intriguing as its title and cover suggest. Accompanied by lavish illustrations, this book is indeed a voyage into the female reproductive system, gender-affirming surgeries, and histories of the study of all things vaginal, uterine, clitoral, and more. Gross's opening story will grab you by the proverbial ovaries, and the rest of the book delivers scientific information, historical context, and first-hand accounts with medical professionals and individuals in droves. It's an illuminating book that will surprise and fascinate in equal measure.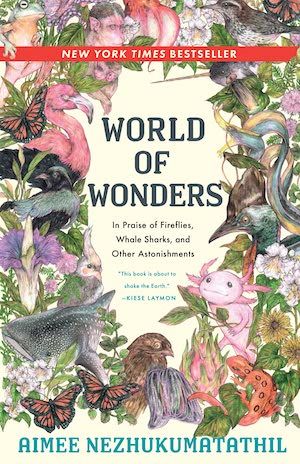 World of Wonders: In Praise of Fireflies, Whale Sharks, and Other Astonishments by Aimee Nezhukumatathil
For those of you who live lives of constant interruption, Nezhukumatathil's book offers perfectly bite-sized and stunningly illustrated essays. Combining personal, nature, and science writing, World of Wonders merges the natural and social worlds in short, thought-provoking pieces. The interesting scientific details embedded in each essay complement the personal elements, thereby inviting readers to make connections between the featured flora or fauna in a given essay and the larger themes explored through Nezhukumatathil's experiences.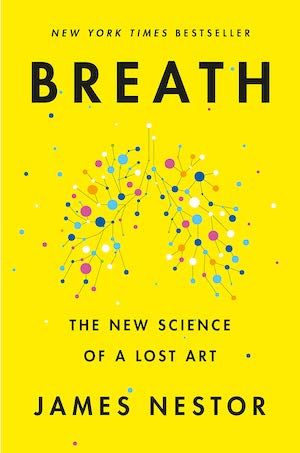 Breath: The New Science of a Lost Art by James Nestor
Breath is an exceptionally well-researched book about the many ways our breathing impacts our bodies. Nestor's writing is relatable and, at times, humorous, making the book an enjoyable educational experience. I was fascinated by the science of breathing and surprised by the far-reaching impacts of something as simple (or maybe more accurately, taken for granted) as the breath. The book starts with the science of breathing and moves through its various historical, cultural, and social aspects.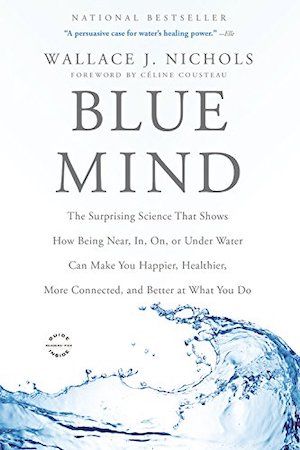 Blue Mind: The Surprising Science That Shows How Being Near, In, On, or Under Water Can Make You Happier, Healthier, More Connected, and Better At What You Do by Wallace J. Nichols
I'm a bit embarrassed to admit that I never gave much thought to why humans might be so drawn to water. Blue Mind takes this curiosity as its point of departure, delving into everything from the neuroscience of how being around water impacts humans to the myriad health benefits and the importance of environmental stewardship. As an avid dragon-boater, this book delivered a compelling perspective on why getting out on the water makes me feel how it does. Whether or not you feel a connection to the water, this book will alter the way you think of the bond between humans and water. Nichols's writing is conversational, making sometimes dense information easy to take in.