This content contains affiliate links. When you buy through these links, we may earn an affiliate commission.
Looking for the best reverse harem books? Start here. To be honest, I struggled a little putting this list together because organizing the best of anything can be…iffy. You're not going to agree with everything on my list. In romance, especially, preferences about different tropes and plot devices range widely. However, I did reach out to some romance experts (thank you, Jess Pryde) for suggestions and included some of my favorites. I rarely reread in romance, but I've read Faking With Benefits three times in a year. The important thing to remember is that once you start poking around looking for the best reverse harem books, the algorithm will take care of you. You will be flooded with suggestions, and you can take your pick. 
So what is a reverse harem romance, anyway? Also called Why Choose books, these novels include a female main character with two or more partners. After that, the combinations are pretty endless, with or without sexual crossover between other members of the group. Most (if not all) reverse harem books include deep emotional bonds between all members of the group. Sarah Davis wrote a comprehensive primer that does an awesome job of explaining the subgenre, including terminology and controversies in both the subgenre and the name "reverse harem." Reverse harem books tend to be among the spiciest, with multiple partners leading to adventurous bedroom (boardroom, forest floor, church pew, etc.) scenarios.
Below, I've rounded up eight of the best reverse harem books, pulling from different tropes and settings. Read on to find the group love situation of your dreams.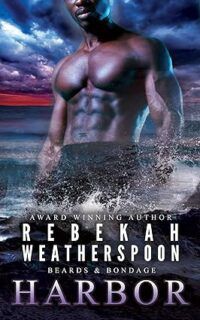 HARBOR: Beards & Bondage by Rebekah Weatherspoon
Say "beards," and I shiver. Harbor begins with a tragic murder that brings together Brooklyn, Chris, and Vaughn. The plot is a mix of polyamorous romance and true crime suspense, with themes of grief, guilt, and lust. There is as much story as there is spice, although a sex room does set the scene for some excellent smut. This is actually the third book in a series, but can be read as a standalone and is the only installment with reverse harem themes.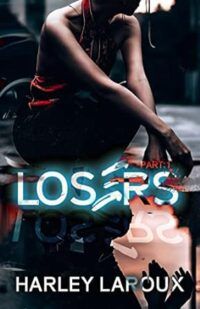 Losers: Part I by Harley Laroux
If you're looking for an extremely developed storyline to go along with your spice, Losers is for you. Starting off with a typical bully romance storyline and slowly unfurling to reveal deep, tangled backstories for each of the characters, this duet pulled me in. Come for the spice, stay for the queer love, found family, and unbreakable bond between Jess, Manson, Lucas, Vincent, and Jason. This is a completed series with two books.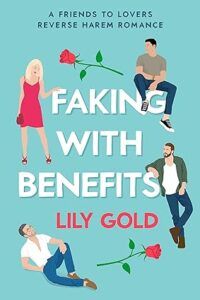 Faking with Benefits: A Friends to Lovers Reverse Harem Romance by Lily Gold
This book is a perfect example of "Look at this cute cover! Must be some fluffy romance inside!" While a good number of reverse harem books skew to darker storylines, Lily Gold's are contemporaries with face-fanning heat and great comedic timing. In Faking With Benefits, Layla is successful in many ways but terrible at dating. Her neighbors across the hall agree to give her dating lessons and document the project on their podcast. Spoiler alert: things don't stay fake for long. This is a standalone with tiny Easter egg shoutouts to Gold's earlier books.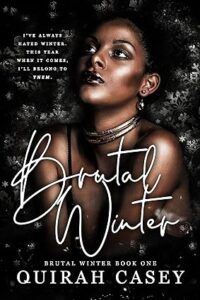 Brutal Winter by Quirah Casey
A contract gone wrong means that Winter is the property of four ruthless men. Right away, know that this story includes sex without consent, emotional and physical abuse, and (as the title promises) incredible brutality. This is not a why choose book. Dark themes and a complex plot of secrets and organized crime are the background for Winter's torment at the hands of her captors. If you're a fan of darker-than-dark romance, this is a series for you. This is a five-part series with four parts released.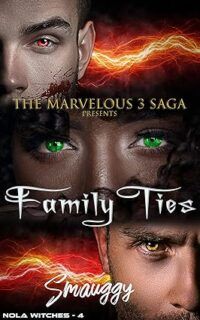 Family Ties (The Reverse Harem Marvelous Three Saga: NOLA Witches Book 1) by Smauggy Universe
If you loved Twilight or Vampire Diaries, this might be the series for you. Oozing with "literal Black girl magic," Family Ties begins when nurse specialist Kiara LaFleur is able to work with a patient who has the same illness she's been researching. Slowly, a world of supernatural beings and the politics of their lives becomes the backdrop for a love triangle between Kiara, Leo, and Alexander. Praised for its plot twists and large cast of characters, this is the first book in a completed series of three. The trilogy resides in a larger universe of interconnected stories.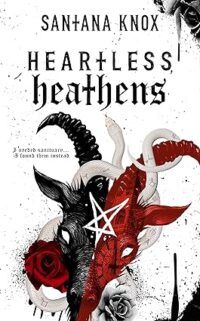 Heartless Heathens: A Why Choose Gothic Romance by Santana Knox
Satanic Panic with enough smut to make the devil himself blush! Heartless Heathens is set in a dystopian universe with a plot loosely inspired by The Hunchback of Notre Dame. We have a girl locked in a bell tower, held captive by an evil headmaster. We have three boys from a Satanic cult stumbling on said girl…and keeping her. One of the reviews simply read, "This is a filthy book." Read the trigger warnings carefully! This is a standalone novel.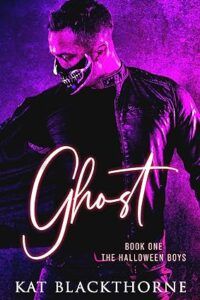 Ghost: The Halloween Boys by Kat Blackthorne
Tell me a book has a plus-size heroine, and this fat reader is 50% more likely to pick it up. The Halloween Boys is a paranormal romance series, with each book tacking on to the relationship between Blythe and her devoted group of monsters. A spooky theme includes witches, vampires, ghosts, werewolves, and demons, with familiars and centuries-old curses rounding out the plot. Throughout it all, the spice level stays high as Blythe's lovers worship her curves and solve the mystery behind her identity. This is a completed series with four books.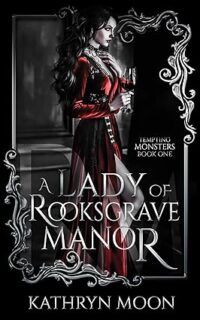 A Lady of Rooksgrave Manor by Kathryn Moon
If you like your reverse harems with an emphasis on the smutty scenes, please consider A Lady of Rooksgrove Manor. Esther is a young woman who enthusiastically accepts a job at a "house of ill repute" where she is expected to service the monsters who live within its guarded walls. She lives up to the expectations. This cast of characters is one of the largest I've read, with Esther having six monster partners. The spicy scenes are with largely humanoid (light on the "monster" part) and plentiful…like, the majority of the book. Delightful! This is a completed series with three books.
Hopefully, you've found a reverse harem book to enjoy, whether you're here to dip your toe or you have already taken a deep dive. Looking for more reverse harem recommendations? Check out this list by Namera Tanjeem. You might also like these books with love triangles that end in polyamory. In search of romance talk for your ears? Listen to When In Romance, hosted by Jess Pryde and Trisha Brown.