This content contains affiliate links. When you buy through these links, we may earn an affiliate commission.
When I was little, I wanted to go to Space Camp. I had grown up with the excitement of Christa McAuliffe going to space and then the tragedy of the Challenger. I was enamored with the planetarium at a nearby museum, and trips there filled me with excitement. It was the '80s, and the movie Space Camp (truly a masterpiece) was popular, but for several years, I begged my parents to send me to Huntsville, Alabama, for camp. I would pore over the brochure, reading about Space Camp and Aviation Challenge so many times I had it memorized. But I never got to go, and eventually, my fascination with space dissipated. I can't remember why or when, and it wasn't rekindled for a long time — decades, in fact.
But now my fascination with space and astrophysics is back, in part because my son loves it. We've been studying space and astronomy this semester in homeschool, and his love for all things space is amazing. When I tuck him in at night, he'll ask me if I've ever wondered about taking pictures of black holes (nope, can't say I have). Before I've even had coffee in the morning, he peppers me with facts about Mars rovers and rocket launches. I surprised him with the news that next summer, he and I will be going to Family Space Camp for a few days, and needless to say, we are both very excited. In the meantime, we have to be content with reading about the cosmos.
If you need an escape from the world, are curious about the galaxy, or just want something different for your TBR pile, here's a list of out-of-this-world (sorry, couldn't resist) books to check out.
Children's Books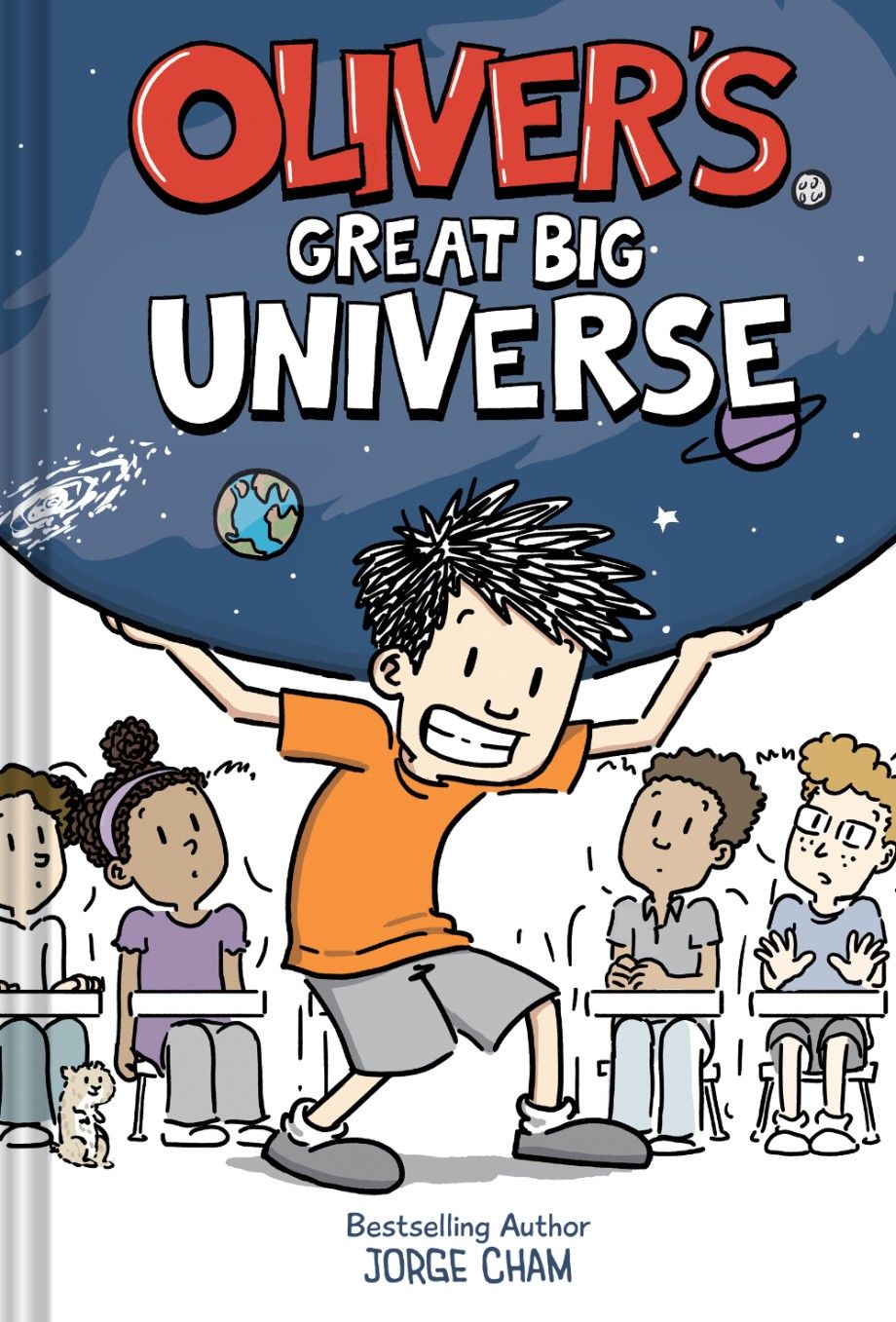 Oliver's Great Big Universe by Jorge Cham
This is a funny but information-packed diary-style book in the vein of the Wimpy Kid books that brings the reader into the world of 11-year-old Oliver, who wants to be an astrophysicist. In the meantime, he explains everything he learns about the cosmos in a hilarious way — except the principal doesn't always think so! Written by the creator of PhD Comics, this is the first book in a smart, endearing series that's fun to read and is also packed with science content. Middle school, asteroids, family and friend drama — it's all here.
Path to the Stars: My Journey from Girl Scout to Rocket Scientist by Sylvia Acevedo
It was the beautiful cover that first drew me to this book, and I added it to our homeschool reads before we even decided to do astronomy for the semester. In this middle-grade memoir, Acevedo writes about how Girl Scouts first changed her life and encouraged her interest in math and science. Eventually, that led to her becoming one of the first Latinx people to earn a graduate degree in engineering from Stanford, and subsequently becoming a rocket scientist at NASA's Jet Propulsion Laboratory. It's a deeply personal, inspiring story that kids (and adults!) will love reading.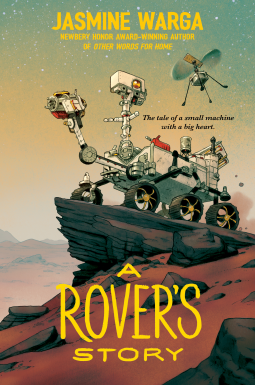 A Rover's Story by Jasmine Warga
This middle grade novel is a sweet story of a Mars rover named Resilience. While he's been fine-tuned in a NASA lab, he realizes that though he wasn't built to have emotions, he does have feelings that are human-like; he's not an objective machine. Xander and Rania are the scientists who work with him the most, and he often finds himself wanting to reply to them when they talk to him. When the launch occurs, and he reaches Mars, a talkative drone named Fly goes with him, and they soon find themselves being challenged in ways they never expected. Will he live up to his name? Will he return to Earth?
Adult Books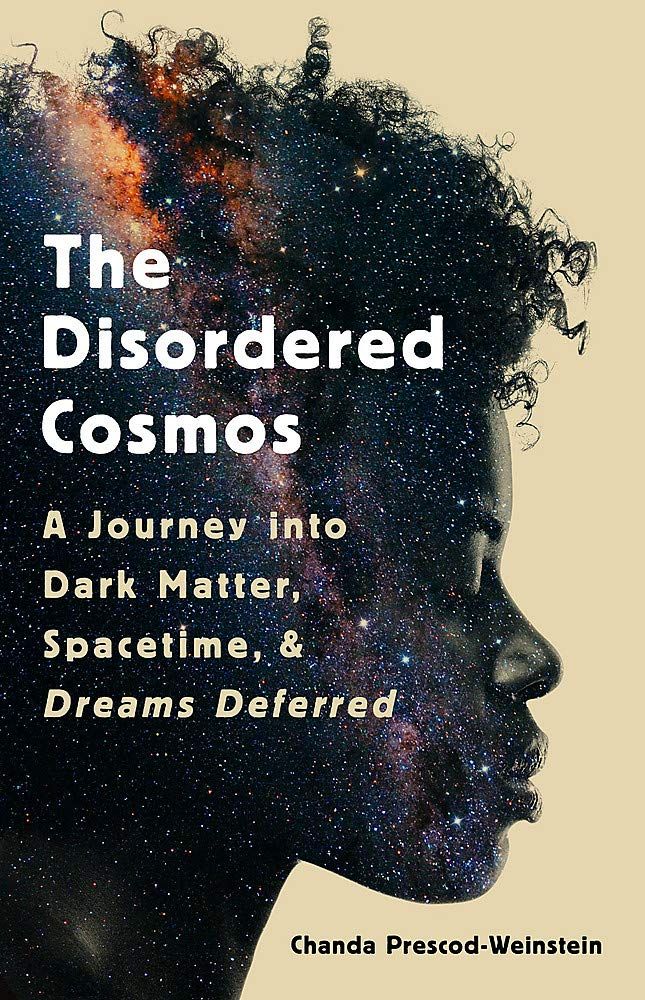 The Disordered Cosmos: A Journey into Dark Matter, Spacetime, & Dreams Deferred by Chanda Prescod-Weinstein
I am due for a reread of this one because I loved it so much the first time I read it. Physicist Prescod-Weinstein writes about racism and sexism in science and lays out how science and physics can become more inclusive and accessible for everyone. Her passion for the field is apparent in her writing about different areas of physics, and she brings in pop culture, history, politics, and much more, rooted in Black and queer feminist viewpoints. It's a smart, compelling new way to look at physics and science, and one that's exciting to think about putting into place.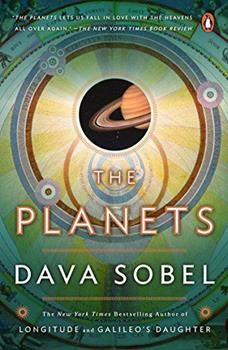 The Planets by Dava Sobel
This is an older book (2006) but fantastic. Sobel takes complex science material and braids it with storytelling, making these concepts interesting and accessible. In this book, she writes about the planets of the solar system, but in a way you've never read before: looking at them through pop culture, astronomy, mythology, art, music, and more. It's a multidisciplinary look at the planets and cosmos, and one that you'll want to read slowly in order to savor the language.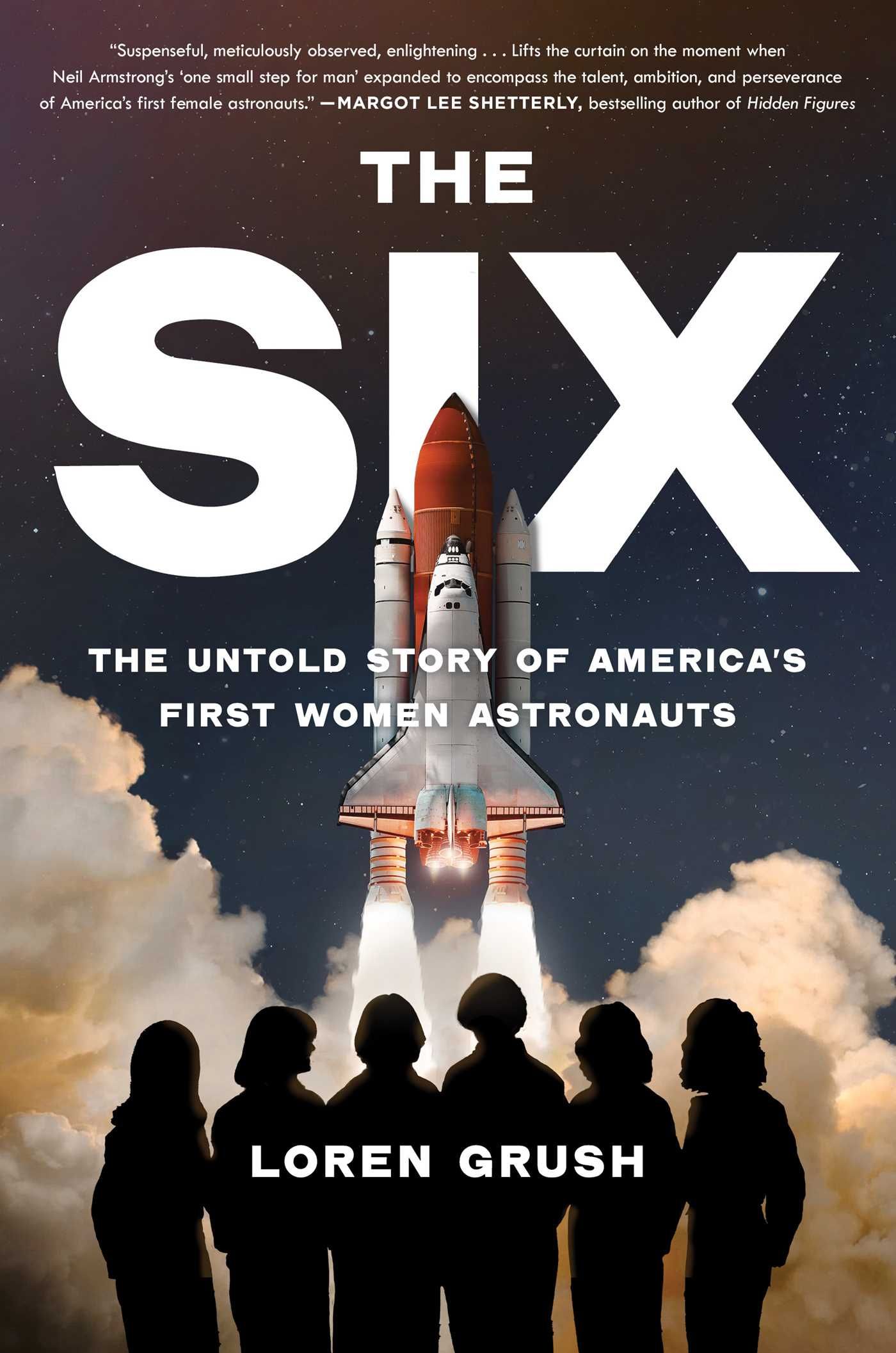 The Six: The Untold Story of America's First Women Astronauts by Loren Grush
In 1978, NASA opened up its astronaut application process to women and selected six women as part of its class that year: Sally Ride, Judith Resnik, Anna Fisher, Kathy Sullivan, Shannon Lucid, and Rhea Seddon. Grush writes about these six women: about the media's response, their work at NASA, their training and preparation, and about their personal lives. She shows how each woman made their own unique contribution, and it's a fascinating read about these notable women who changed the face of spaceflight forever.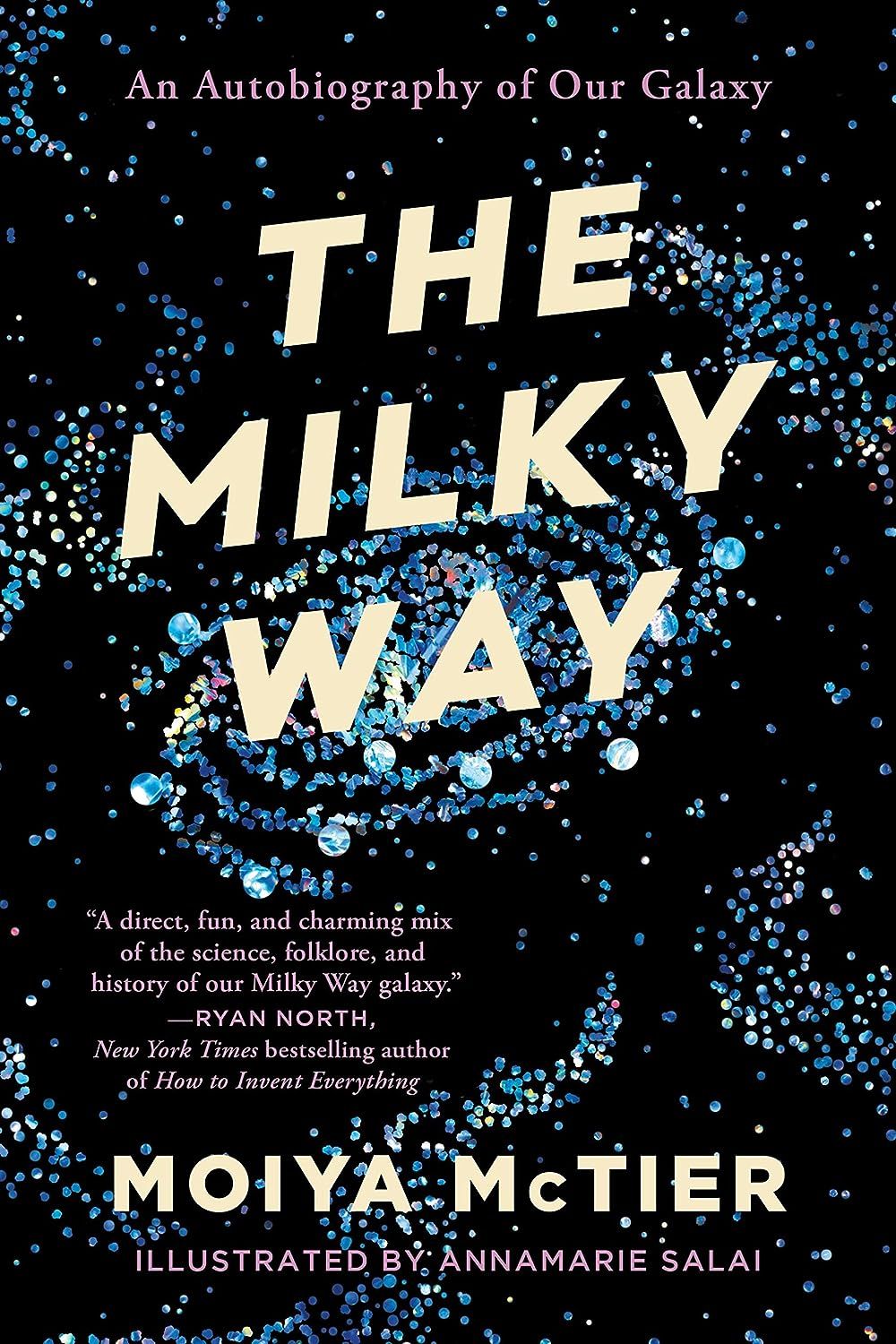 The Milky Way: An Autobiography of Our Galaxy by Moiya McTier
If you're interested in the cosmos but not sure where to start, I think this one is a great introduction. McTier is an astrophysicist and folklorist, and she blends science and storytelling in this entertaining (but educational!) book. In this one, we get the story of the galaxy right from the galaxy itself: the origin story, what humans have studied and learned (and think we know), what potentially lies in store out there, and how it might end one day. It's a witty commentary and explanation of the galaxy that will draw you in from the first chapter.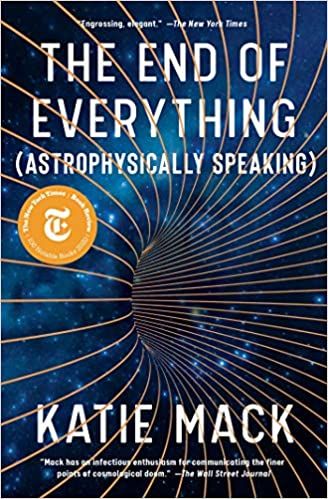 The End of Everything (Astrophysically Speaking) by Katie Mack
You wouldn't think a book about potential ways the universe could end would be so entertaining and enjoyable, but that's a testament to Mack's writing and wit. Ever since Mack's astronomy professor told the class that the universe could end at any moment, she's been interested in theoretical astrophysics. In this book, she explores five different possibilities of how the universe might end, providing an accessible and interesting journey through string theory, cosmology, quantum mechanics, and other areas of science. It's an unexpectedly fun read about a topic you might not have thought about before.
These are just some of the great books out there on space and astrophysics. Which one will you read first?
For more astronomically great books, check out this post on 8 great books about the moon and this post on 7 astrophysics books for ordinary people.